Donate your leftover currency to Cure Leukaemia
Bringing pioneering drug and transplant treatments to blood cancer patients
Founded in 2003 by
Professor Charlie Craddock CBE and patients Graham Silk and Michael Woolley
, Cure Leukaemia helps to bring pioneering drug and transplant treatments to blood cancer patients. The charity helps finance the internationally renowned
Centre for Clinical Haematology
at Queen Elizabeth Hospital in Birmingham, to fund life-saving, and sometimes world first, clinical trials to treat patients with
blood cancer
who have exhausted standard treatment options.
To date, Cure Leukaemia has helped to treat over 4000 patients by leveraging over £25m worth of revolutionary drugs and funding crucial research nurses to administer these trials. Without the expert research nurses to ensure patients are constantly monitored and cared for; these trials would not run and patients would miss the opportunity to access potentially life-saving therapies.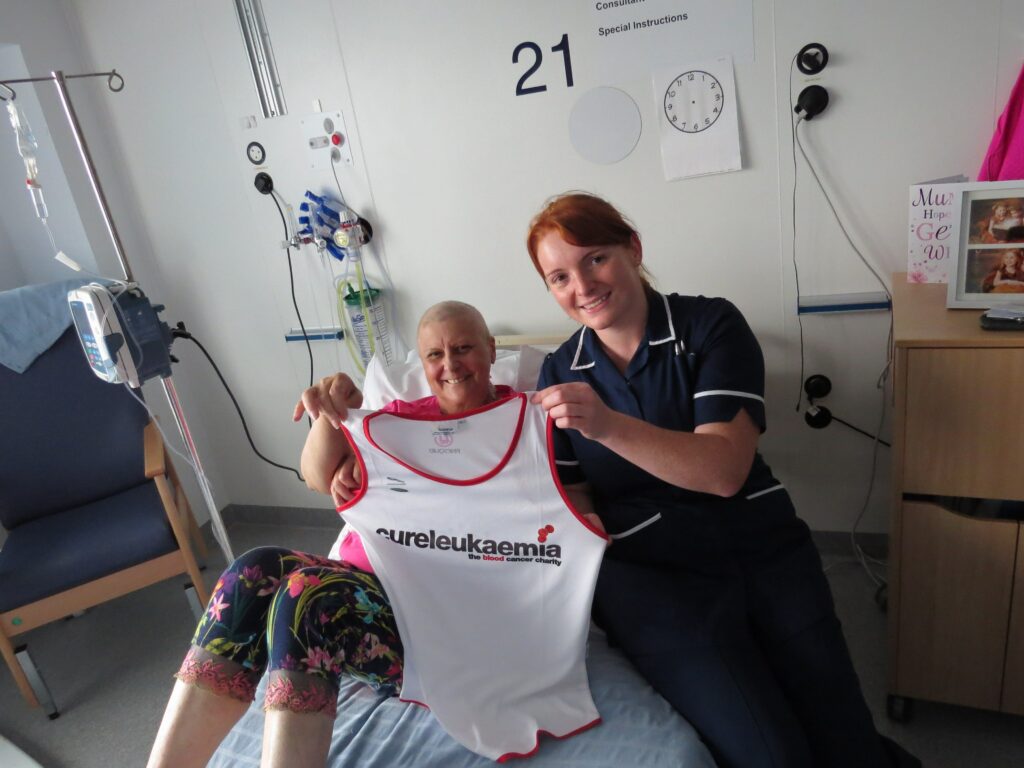 Fund more research nurses and provide world-class treatment
The aim of Cure Leukaemia is to raise money to fund more research nurses and provide world-class treatment for its patients. Only by funding more nurses in more hospitals, can more blood cancer patients benefit from access to potentially life-saving treatment. In 2017 Cure Leukaemia raised an additional £1m to fully fund the expansion of the
Centre for Clinical Haematology
.
The transformational £3.4m project has doubled the Centre's capacity for blood cancer patients treated, clinical trials opened and research nurses employed. Over 75 jobs will be created, and it will allow stem cell transplants to be performed as an outpatient for the first time. Not only will the Centre immediately increase the number of lives saved but also hasten global progress towards establishing effective treatments for all blood cancers within 25 years.
Website: cureleukaemia.co.uk
Donate your leftover travel money to Cure Leukaemia
Do you have a drawer or jam jar, filled with foreign coins, left over travel money from previous holidays? Would you consider donating that forgotten currency to help fund a good cause?
It's easy to donate your leftover holiday cash; Simply fill out our charity exchange form and send it along with your currency to our Datchet office. We will exchange all currency, coins and notes, foreign and domestic, and donate the exchange value plus 5% extra to Cure Leukaemia.
How much of my donation goes to Cure Leukaemia?
We donate the complete exchange value plus 5% extra to Cure Leukaemia. There are no fees, neither do we subtract any commission. You will receive a confirmation email, containing the amount donate. We will share this information with Cure Leukaemia.
Which banknotes and coins can I donate?
You can donate any coins or notes, foreign or domestic. We will exchange whatever currency you send us and will donate the combined exchange value plus five percent extra to Cure Leukaemia.
We will exchange currencies listed on our exchangeable currencies page against the exchange rates shows.
All other banknotes and coins will be exchanged against their numismatic value, bullion value or scrap metal value, whichever is higher. It helps if you sort the currency before you send it. But if you are unable to sort your currency, don't worry. We will take care of the sorting and counting free of charge.