About LeftoverCurrency.com
"Hello and welcome to our site. My wife Aleksandra and myself are the people behind leftovercurrency.com. We are proud to offer a free and unique online exchange service: we convert your leftover foreign currency and coins to cash, quickly and easily. Thanks for your visit and I hope you find our free online exchange service useful." - Mario Van Poppel, owner of Leftover Currency
It started with finding some old money in a drawer...
Did you ever find some old coins in the back of a drawer? Maybe you came across a stash of old banknotes, money tucked away and then forgotten. This happened to me, many years ago: In a drawer at my parents' house, I found an envelope with old banknotes among yellowed travel documents.
And so you wonder: "Is it worth anything?"
Discovering these old bills aroused my curiosity, and I wondered if they still had any value to them. In search for an answer, I went browsing the Internet. I was amazed by the volume of sites dedicated to paper money and coins. That was my introduction to numismatics: the study and collection of currency. Today, many years after that first discovery, I can call myself a passionate numismatist.
How can you convert your old currency to valid cash?
Friends and colleagues would often ask my advice on what to do with old coins or notes they found hidden. While doing research for them, it struck me how difficult it is to exchange obsolete notes and spare coins. In many cases, it's hard to find any information at all. Over the years, I learned many things about how to convert old currency to valid cash. And so I started playing around with the idea to offer an online service that does just that: to exchange old notes and coins into spendable money.
We convert money that banks and exchange offices do not accept
Since 2010, my wife and I accept old currency and coins for exchange. Our first website, oudevalutas.com, is in Dutch, because we were living in Belgium then. We moved to the United Kingdom in 2011 and launched our English language website leftovercurrency.com in May 2012. We are proud to say that our service is unique: we convert the money that banks and exchange offices refuse to accept.
Foreign Exchange Expertise
In 2014, Leftover Currency became a limited company. We opened our processing hub in Datchet near Heathrow, West London. The Leftover Currency team grew to 10 people. We acquired a number of competitors including Unused Travel Money and International Coin Processors. In 2019, Leftover Currency Limited opened its first brick and mortar bureau de change in Datchet, called Manor FX, part of the Leftover Currency Group.
Everyone in our team is an expert in foreign exchange and we share over 50 years of foreign exchange experience between us. This foreign exchange expertise has been a catalyst to our success and we are proud to be the UK's most trusted company for the exchange of foreign coins and currency.
Our customers include big corporate brand names and world-famous charities, including Unicef, the Prince's Trust and the Royal British Legion (Poppy Appeal). We've helped over 25,000 people exchange their leftover foreign coins and banknotes, including obsolete currencies. If you have any spare change or old travel money banknotes in your drawers, give us a call, send us an email or visit one of our offices. Our team is happy to help!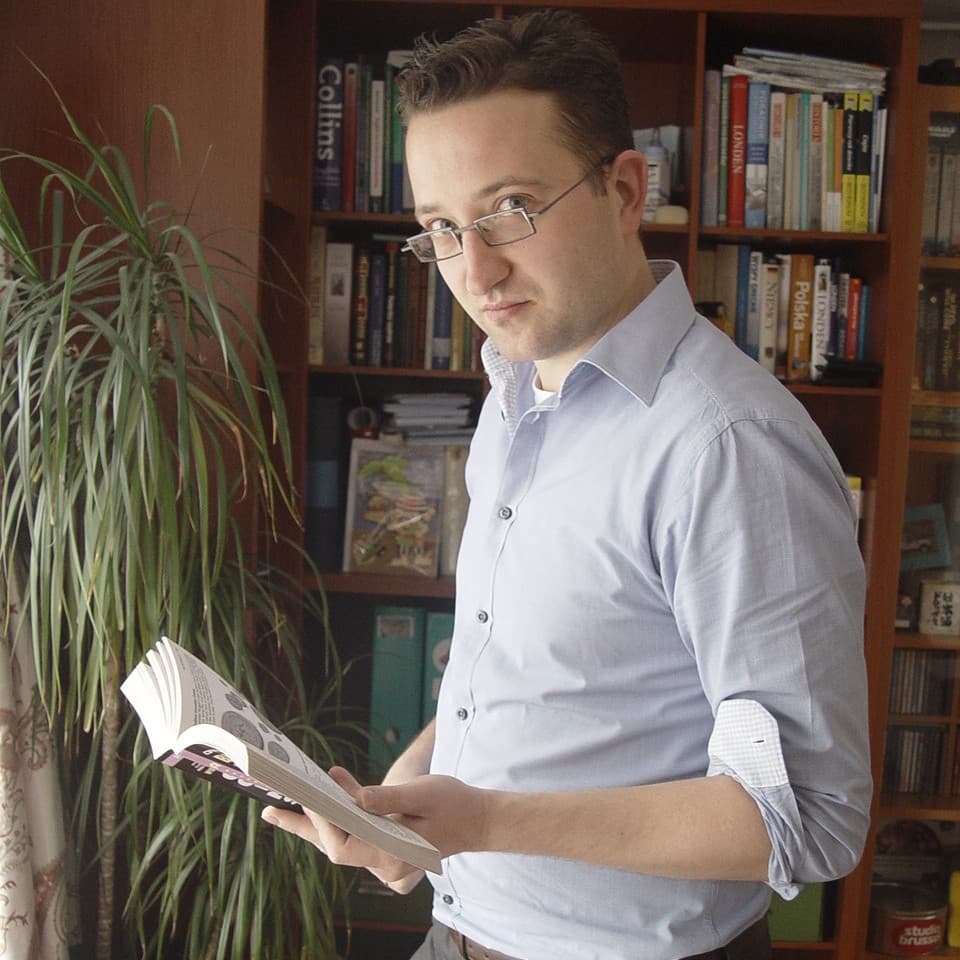 Mario Van poppel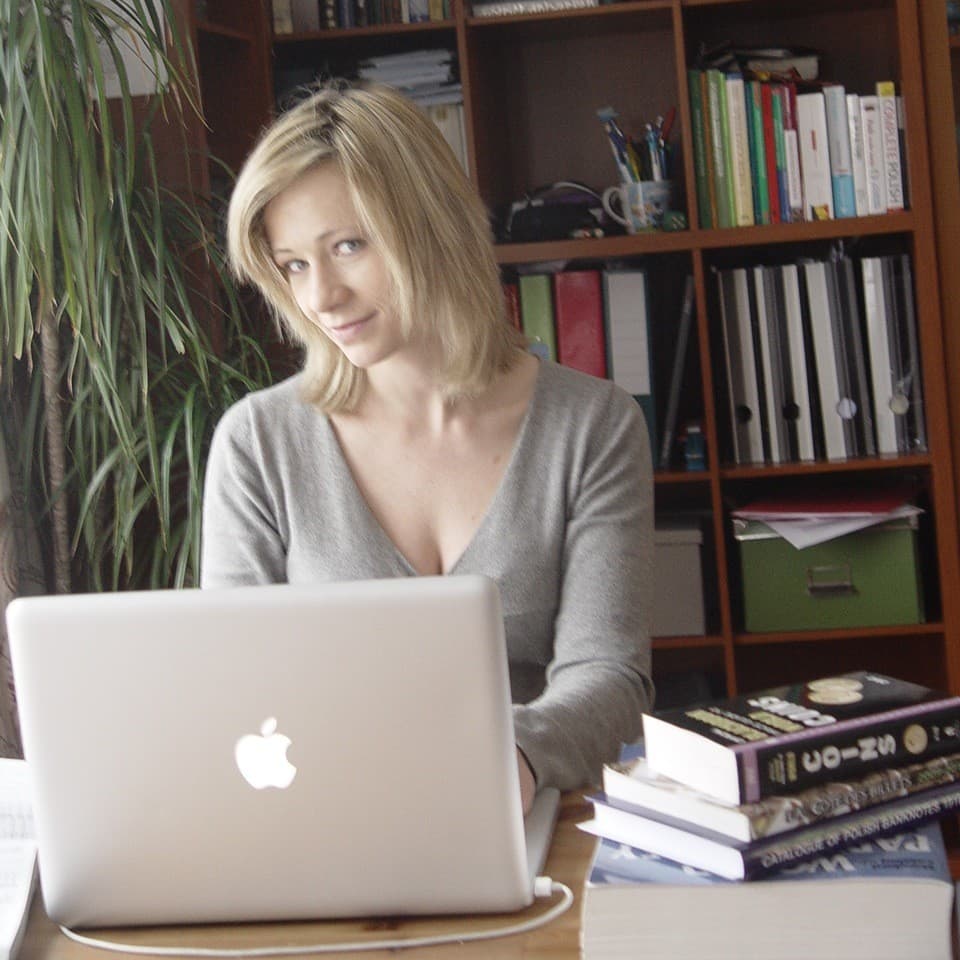 Aleksandra Ruchala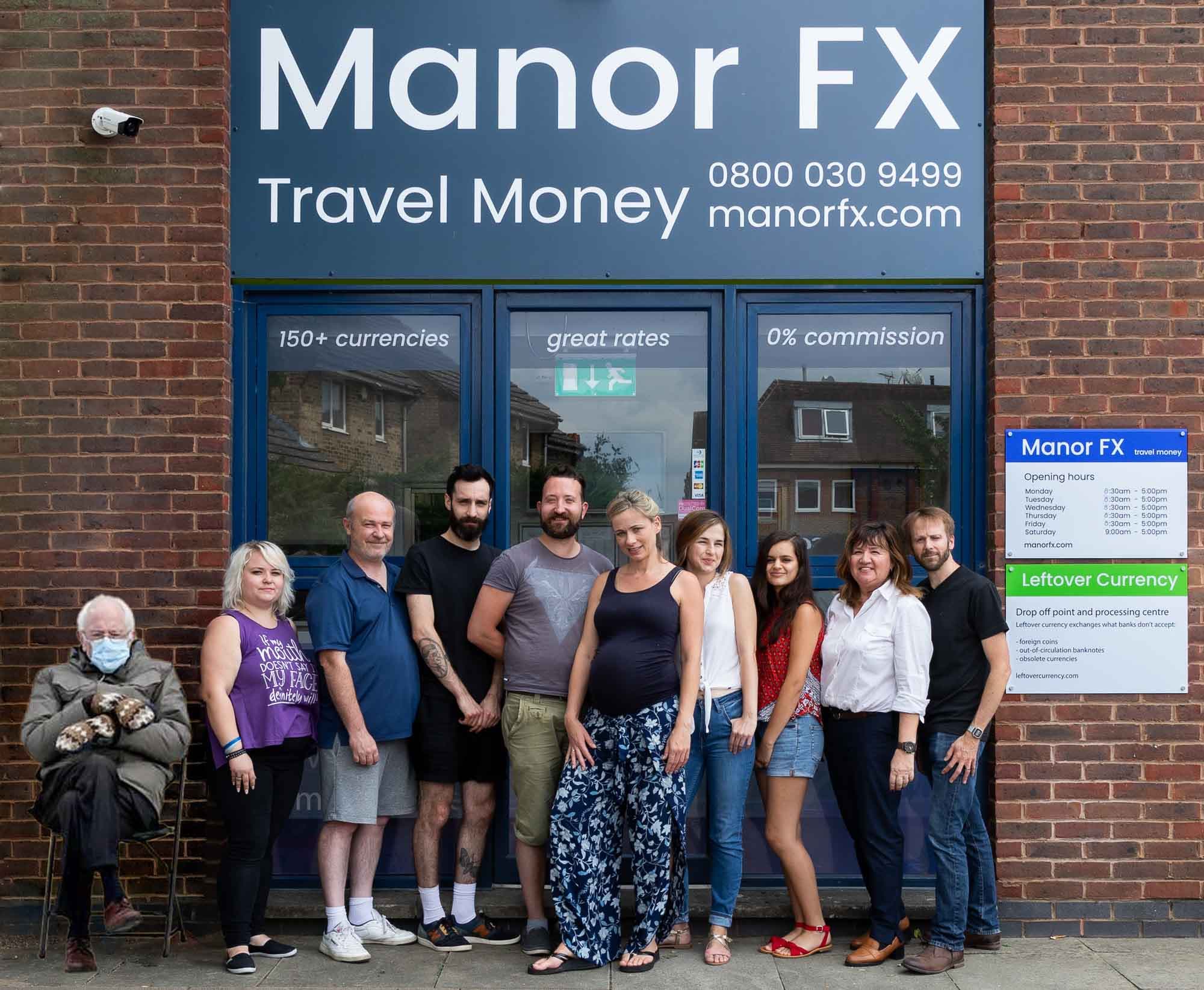 Leftover Currency Group team
Our two offices
We have two offices, one in Datchet (Berkshire) and one in central London. The Datchet office is the one where we ask you to send your currency to. It's our high-volume cash processing centre. The central London office is a convenient drop-off location. Want to bring a visit to one of our offices to drop off your currency? Here's some handy information:
Regent Street office - Central London drop off location
Opened in 2012, our central London office is a short walk from Europe's busiest shopping street, Oxford Street. The office on the 3rd floor of 207 Regent Street is a drop-off location. You can self-deliver your currency and you will receive a receipt. We will then organise the transport to our processing centre in Datchet.
The nearest Underground station is Oxford Circus, on the Central, Bakerloo and Victoria lines. The office is on top of a Camper store on 207 Regent Street. Please ring the doorbell with the label "3rd floor". The sign on the door on the third floor says Hold Everything, which is the name of the company we work with to hold on to your post until we collect it.
Please enclose your reference number or filled in exchange form with the currency in a closed envelope/box/bag addressed to 'LOC'. We will collect your item, sort and count your currency, after which you will receive a confirmation email with the amount per currency and the exchange value paid via your selected payment method. The whole process takes around 5 working days.
Datchet office - Processing centre in leafy Berkshire
In 2014 we opened a location in Datchet, Berkshire, to process the currency. In 2019 we moved to a bigger location near Datchet station. Located in Unit 1 Portland Business Centre, Manor House Lane in Datchet, this is where we process bulk foreign coins. Since July 2019, it is also the location where we receive and handle all currency sent by post.
Our sister company Manor FX has a bureau de change at the same address. You can self-deliver your currency to our Datchet office, or you can send it by post. If you're in the area, make sure to visit nearby Windsor Castle.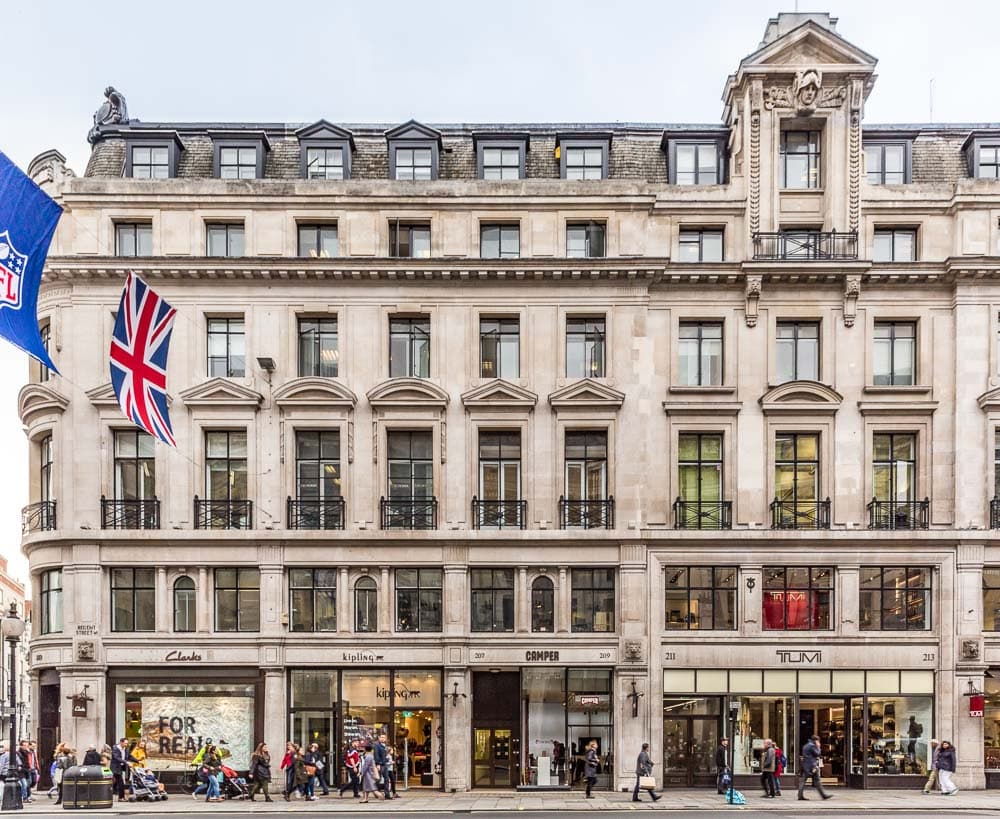 LOC, 3rd floor, 207 Regent Street, London W1B 3HH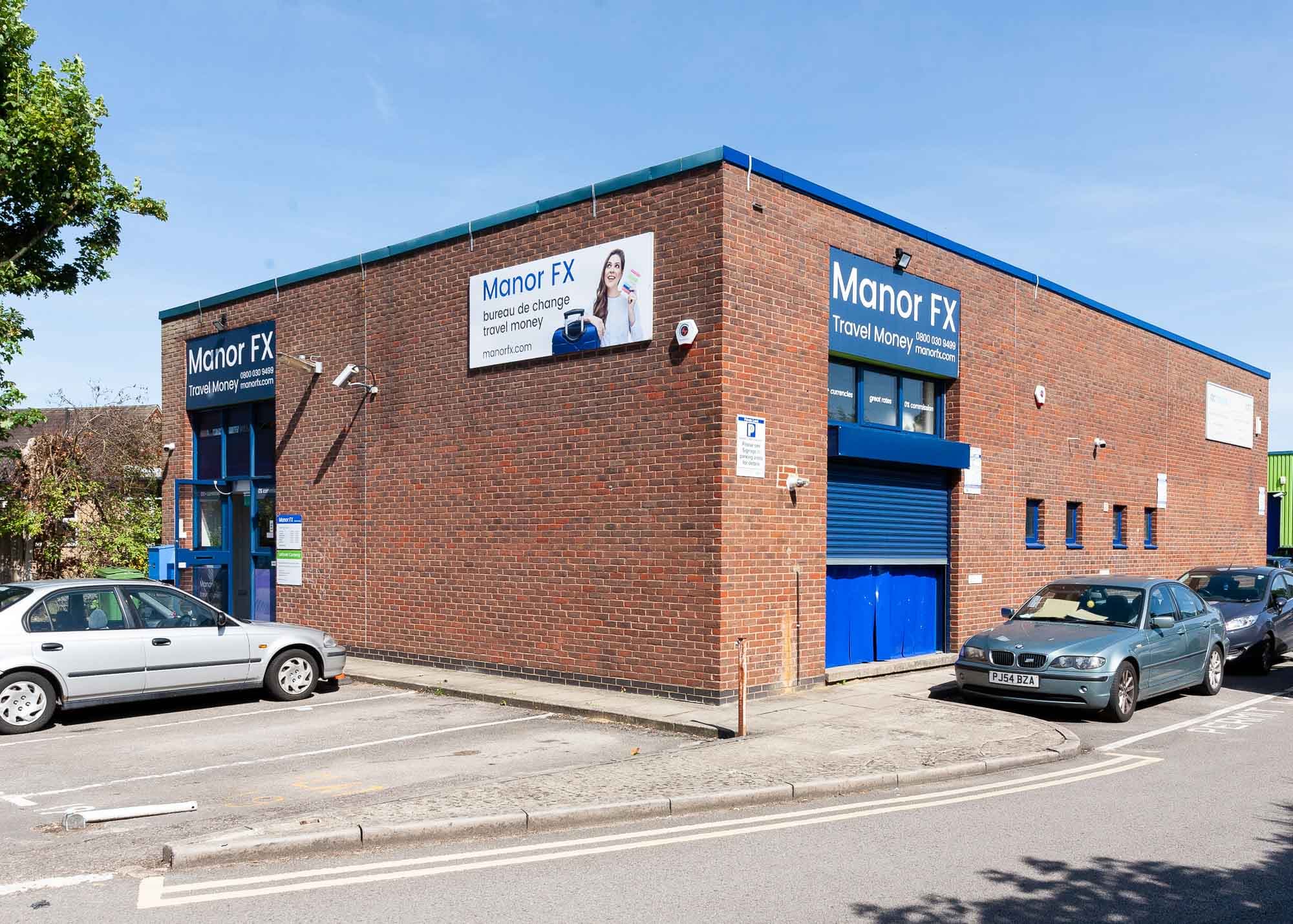 LOC Unit 1 Portland Business Centre, Manor House Lane, Datchet SL3 9EG
Registration Details
We are registered under the Money Laundering Regulations (MLR) as a Bureau de Change, supervised by HMRC. Our MLR registration number is XQML00000112713.
Trading Details
Our trading name is Leftover Currency. We are on Companies House as Leftover Currency Limited, registered in England and Wales with company number 09026053.
Address
Our address is LOC, Unit 1 Portland Business Centre, Manor House Lane, Datchet SL3 9EG. We also have a central London drop-off location at LOC, 3rd floor 207 Regent Street, London W1B 3HH.
IBNS Member
We are proud to be a member of the International Bank Note Society (IBNS) - a non-profit educational organisation founded in 1961 to further the study of paper currencies.