Donate your leftover currency to MNDA Mid Kent Branch
Donate your leftover currency to MNDA Mid Kent Branch
MND is a short-term for motor neurone disease which affects the nerves known as motor neurones. These nerves are found in the brain and spinal cord, and they help tell your muscles what to do. If you have MND, this means your movement will be affected, and you are likely to get a wide range of symptoms.
The Mid Kent Branch was established in October 1993 to provide support and contact with people diagnosed with Motor Neurone Disease (MND) in the Mid Kent area. The Branch is run entirely by volunteers, and we are always happy to welcome new volunteers on board.
​​We provide emotional and practical support in several different ways.
We hold fundraising events throughout the year to provide funds that can be used to support people diagnosed with MND in the Mid Kent Area.
We publish a local newsletter, "Mid Kent Matters", which includes articles of interest and helps to keep you in touch with reports of events and forthcoming activities.
We may be able to help with some financial support for items of equipment or services that may not be available from other organisations and ensure that these can be procured more quickly than might otherwise be the case.
For information about the work of the Motor Neurone Disease Association and for up-to-date information regarding the disease, care and research, please visit the National Office website at www.mndassociation.org
It's easy to donate your leftover currency to MNDA Mid Kent Branch. To get started, download and fill out the MNDA Mid Kent branch currency donation form.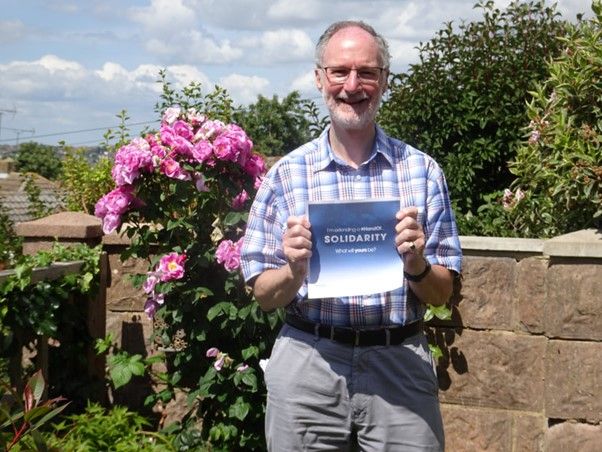 website: http://www.midkentmnd.org.uk/
Donate your leftover travel money to MNDA Mid Kent Branch
Do you have a drawer or jam jar, filled with foreign coins, left over travel money from previous holidays? Would you consider donating that forgotten currency to help fund a good cause?
It's easy to donate your leftover holiday cash; Simply fill out our charity exchange form and send it along with your currency to our Datchet office. We will exchange all currency, coins and notes, foreign and domestic, and donate the exchange value plus 5% extra to MNDA Mid Kent Branch.
How much of my donation goes to MNDA Mid Kent Branch?
We donate the complete exchange value plus 5% extra to MNDA Mid Kent Branch. There are no fees, neither do we subtract any commission. You will receive a confirmation email, containing the amount donate. We will share this information with MNDA Mid Kent Branch.
Which banknotes and coins can I donate?
You can donate any coins or notes, foreign or domestic. We will exchange whatever currency you send us and will donate the combined exchange value plus five percent extra to MNDA Mid Kent Branch.
We will exchange currencies listed on our exchangeable currencies page against the exchange rates shows.
All other banknotes and coins will be exchanged against their numismatic value, bullion value or scrap metal value, whichever is higher. It helps if you sort the currency before you send it. But if you are unable to sort your currency, don't worry. We will take care of the sorting and counting free of charge.