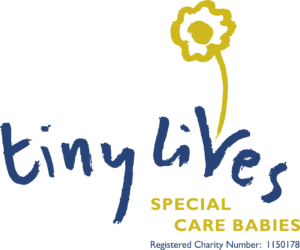 Donate your leftover currency to Tiny Lives
Tiny lives provides support for parents and families of premature or sick babies at the RVI in Newcastle Upon Tyne
Having a premature or sick baby can be one of the most difficult and life changing challenges a family experience. Tiny Lives offer a safety net for parents who have entered a world completely out of their control.
Supporting over 750 vulnerable babies and their families each year, the Tiny Lives Trust is the independent charity that supports the Neonatal Unit (Ward 35) at the Royal Victoria Infirmary (RVI), Newcastle upon Tyne, England.

It is easy to donate your leftover currency to Tiny Lives. To get started, download and fill out the Tiny Lives exchange form.
Tiny Lives recognise that the neonatal journey is different for every family
For some, it may start during pregnancy and for some it may continue long after discharge. The charity's support extends to the whole of their neonatal journey; from admission to the unit; whilst on the hospital unit and beyond discharge.
Tiny Lives provide universal support for all parents and families, including peer support and wellbeing resources, and specialist support from trained professionals, including a clinical psychologist, family support social worker and access to counselling.
The organisation also provide a wide range of items and development courses to ensure the babies receive the very best clinical care and development programmes. Tiny Lives also provide items to support family attachment and bonding.
Tiny Lives recognise that around every premature and unwell baby there is a family and families come in all forms and have different needs
Through a combination of provision of support packages and access to support networks, Tiny Lives hope to help families build strong relationships even when going through the most difficult of times.
Recently a mum the charity supported said "I can't put into words how thankful I am to everyone who helped us along our journey. Without you all, myself and my baby wouldn't be where we are today."
It is easy to donate your leftover currency to Tiny Lives. To get started, download and fill out the Tiny Lives exchange form.

Website: Tiny Lives Trust
Donate your leftover travel money to Tiny Lives
Do you have a drawer or jam jar, filled with foreign coins, left over travel money from previous holidays? Would you consider donating that forgotten currency to help fund a good cause?
It's easy to donate your leftover holiday cash; Simply fill out our charity exchange form and send it along with your currency to our Datchet office. We will exchange all currency, coins and notes, foreign and domestic, and donate the exchange value plus 5% extra to Tiny Lives.
How much of my donation goes to Tiny Lives?
We donate the complete exchange value plus 5% extra to Tiny Lives. There are no fees, neither do we subtract any commission. You will receive a confirmation email, containing the amount donate. We will share this information with Tiny Lives.
Which banknotes and coins can I donate?
You can donate any coins or notes, foreign or domestic. We will exchange whatever currency you send us and will donate the combined exchange value plus five percent extra to Tiny Lives.
We will exchange currencies listed on our exchangeable currencies page against the exchange rates shows.
All other banknotes and coins will be exchanged against their numismatic value, bullion value or scrap metal value, whichever is higher. It helps if you sort the currency before you send it. But if you are unable to sort your currency, don't worry. We will take care of the sorting and counting free of charge.