Processing bulk foreign coins and banknotes requires specialist machinery and lots of floorspace. Following years of continuous growth, we needed a bigger space at Leftover Currency. That is why we recently moved into our new processing centre in Datchet, Berkshire.
Leftover Currency and Manor FX
The Leftover Currency processing centre in Datchet is in the same building as our sister company Manor FX, a travel money shop. If you want to self-deliver your currency to the Datchet office this is possible during opening hours:
Monday to Friday from 8:30am to 5pm
Saturday from 9am to 5pm
The address of the Datchet office is Unit 1, Portland Business Centre, Manor House Lane, Datchet SL3 9EG. If you want to give us a call ahead of your visit you can do so on 0800 030 6855.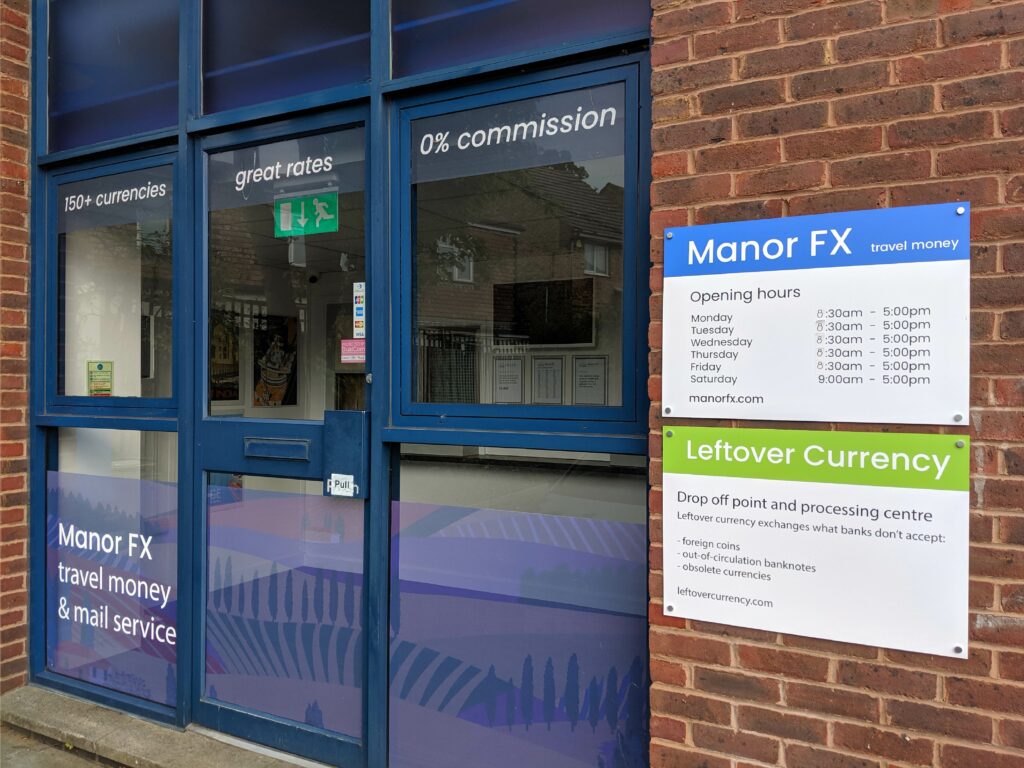 207 Regent Street London remains open
Our central London office remains open for self-deliveries. You can still drop off your currency at the same address:
LOC 3rd floor
207 Regent Street
London W1B 3HH
Opening hours are Monday to Friday 9am to 5pm. The nearest underground station is Oxford Circus. We pick up the currency from Regent Street regularly and we will have your order processed within 5 working days.