We've all been there, returning from holiday with pockets full of unused foreign currency, and the very best intentions to turn them back into trusty pounds and pennies. But amid the rush of getting back to normal life, we forget – leaving those coins to be found at a future date.
It's easy to argue that a few foreign coins won't amount to much – but how many times have you told yourself that in the past? More importantly, have you ever considered the total monetary value of the coins accumulated from various adventures and trips abroad?
Changing your unused currency back into British pounds is just one way to deal with leftover money.
Keep reading to find out how incredibly easy it is to cash in (or donate) foreign currency with Leftover Currency.
What can you do with leftover foreign currency?
If you return home with a pocket full of foreign currency, there are a few things you can do – none of which involve leaving it in a drawer and forgetting about it!
The first, and often most popular with travellers, is to change the currency back into pounds. However, many aren't aware of the best and easiest way to do this.
Here at Leftover Currency, customers can easily work out what their accumulated currency amounts to in British pounds, before sending it off and arranging a bank transfer within 5 working days of receipt of the cash!
It's faster and more cost-efficient than queuing at your local 'Bureau de Change' desk – and you can organise it from the comfort of your own home!
You also have the option to donate the entirety of your exchange to a charity. This is made easy with the Leftover Currency's online donation option. You can choose from over 100 charities that we've partnered with, donating the full amount alongside an additional 5% (just one extra way that we like to give back!)
Another option is to keep your currency for future travel or offer it to friends and family who are planning their own overseas adventures. This option can be an ideal solution for those holding onto common currencies like euros and dollars – saving time and hassle associated with exchanges at your local post office.
However, for those holding onto a niche type of currency, from a very specific location, which you may not plan on returning to – Leftover Currency is the perfect, simple solution.
What's the cheapest way of exchanging currency back into pounds?
If you choose to convert your leftover currency back into pounds, here are the available options:
Airports: There are currency conversion booths situated near the arrivals gate which are undoubtedly convenient, but the exchange rate is often incredibly low. You'll get far less "bang for your buck" than you could via Leftover Currency's online platform.
Post office: Often the go-to for those looking to buy foreign currency, and therefore an easy option for the reverse transaction. Again, this can be convenient, but often comes with big queues and a small number of currencies offered for exchange.
Skip the queues and exchange your travel money from the comfort of your own home. Leftover Currency offers the best way to exchange your foreign currency, allowing travellers to exchange multiple currencies into British pounds in one transaction!
Leftover Currency is committed to offering both the best exchange rates and the quickest transfers. As genuine currency enthusiasts, we accept coins and notes which are no longer in circulation.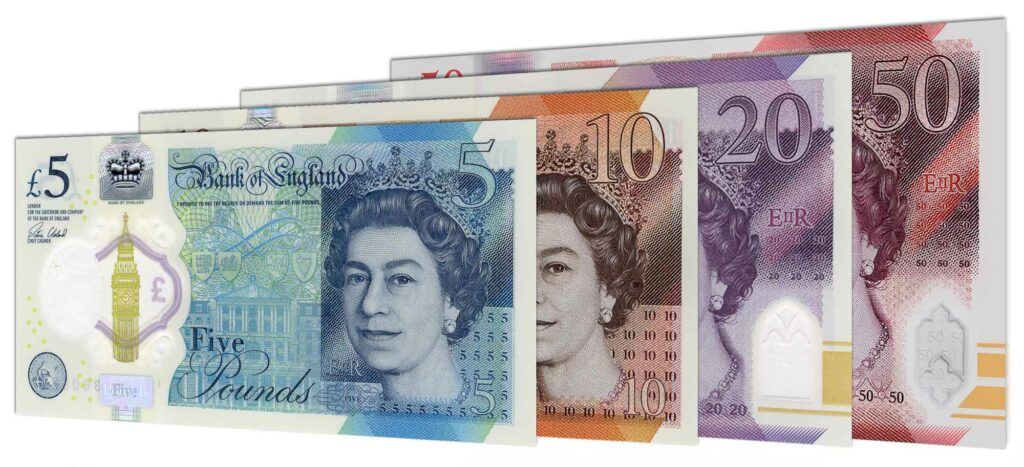 What should you do with a pile of coins from all different countries?
The short answer to this is to sell your coins to Leftover Currency – that is, unless you fancy sorting them all out for yourself and finding individual currency conversion points which accept each one.
Don't fancy that? We don't blame you – which is why we're committed to making the process so easy!
At Leftover Currency, we aim to make cash conversion as easy as possible for our customers; allowing you to access the funds that are 100% yours but which you have not been able to take advantage of.
You can send us your leftover cash from your recent trip, with no limit on how many currencies you can send at once, and we'll sort through and aim to offer the best exchange rate online.
You can have the total amount returned to your bank account in British pounds within 5 working days or donate to a charity of your choice via our website.
Can I still exchange currency that isn't in circulation?
Absolutely! It doesn't matter how long you've been holding onto the coins from your holiday or even whether they are still in circulation anymore.
We accept currencies from all destinations, countries and even decades – making our service the most accessible and convenient option on the market for returning travellers.
Can I return foreign currency to the post office?
You can exchange currency back into pounds at the post office, but this is often time consuming and not always accepting of minor currencies.
Many post offices will only buy back foreign notes, not coins – meaning you will still be left with piles of unwanted coins that you cannot spend.
Post offices often don't offer the best exchange rate across currencies – a benefit that Leftover Currency exudes with every transaction.
These limitations lead to costing you both time as you await your turn in the queue, and money from low exchange rates.
Can I deposit foreign currency into a UK bank?
It can be tempting to hold onto foreign coins either in preparation for future holidays or simply because taking a handful of coins to a currency exchange feels like a lot of effort for little reward.
However, when you're dealing with multiple currencies leftover from a series of holidays over the years, the amount can add up. In fact, many customers who come to us aren't aware of just how much money they have lying around their homes!
So why not convert your unwanted coins back to pounds and put it towards your next overseas adventure!
Leftover Currency offers the quickest and most reliable service on the market. It couldn't be easier to make leftover foreign currency count in your bank account.
Found a currency in your drawer that we don't advertise on our website? Let us know! We're always keen to expand our services and ensure that we're covering every corner of the market.