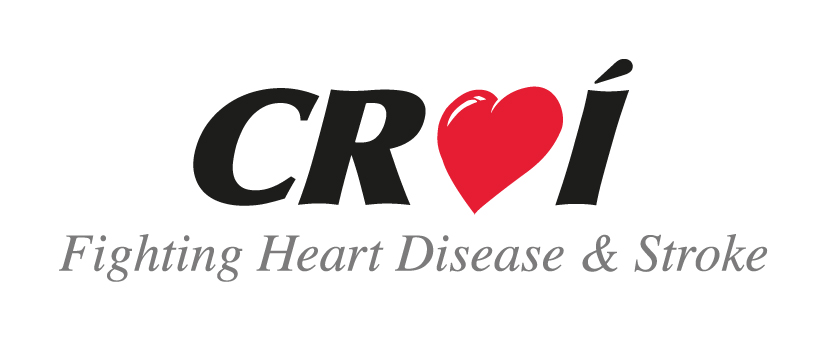 Donate your leftover currency to Croí Heart & Stroke Charity
Established in 1985, Croí saves lives by impacting at virtually every level of cardiac care – prevention, treatment and rehabilitation. Croí also supports families affected by heart disease and stroke, and encourages people to take ownership of their own heart health by supporting lifestyle and behavior change. These are significant challenges which require ongoing commitment and financial support.
Website: croi.ie
Croí leads the fight against heart disease and stroke in the West of Ireland
Croí's, aim is to lead the fight against heart disease and stroke, with a particular focus on the West of Ireland. The mission of Croí is to prevent disease, save lives and promote recovery & wellbeing.
Croí is funded by the proceeds of fundraising events, voluntary contributions and philanthropy. The charity is deeply grateful for the support and endorsement of its donors, supporters and volunteers who give so generously of their time and resources.
Croí's work involves:
Raising awareness on a local and national level about the risk factors for heart disease and stroke.
Developing and delivering education, prevention and healthy lifestyle programmes to individuals, families and communities.
Providing accredited education and training for healthcare professionals.
Delivering CPR and defibrillation training to the general public as well as Cardiac Life Support training for healthcare professionals.
Providing accommodation and support at the Croí Heart and Stroke Centre for the relatives of those receiving heart or stroke care at Galway University Hospitals.
Facilitating and collaborating in vital research in the areas of heart disease, stroke, diabetes and obesity.
Developing and testing innovative models of preventive and rehabilitative care.
Representing the voice of the patient and carer.
Supporting the development of heart and stroke services in the West of Ireland, in particular at the specialist centre at Galway University Hospital.
Croí's goals:
Build healthy communities through support, education and empowerment
Amplify the patient voice
Pursue the highest level of cardiovascular healthcare
Facilitate, participate and collaborate in vital research
Build capacity in preventive healthcare nationally through the National Institute for Preventive Cardiology:

Engage with policy makers and healthy practitioners in pursuit of excellence in preventive healthcare
Develop innovative models of preventive care and service delivery
Produce a new generation of scholars and leaders in cardiovascular health and disease prevention

Align with the World Heart Federation's mission and ambition to reduce premature death and disability from cardiovascular disease by 25% by 2025.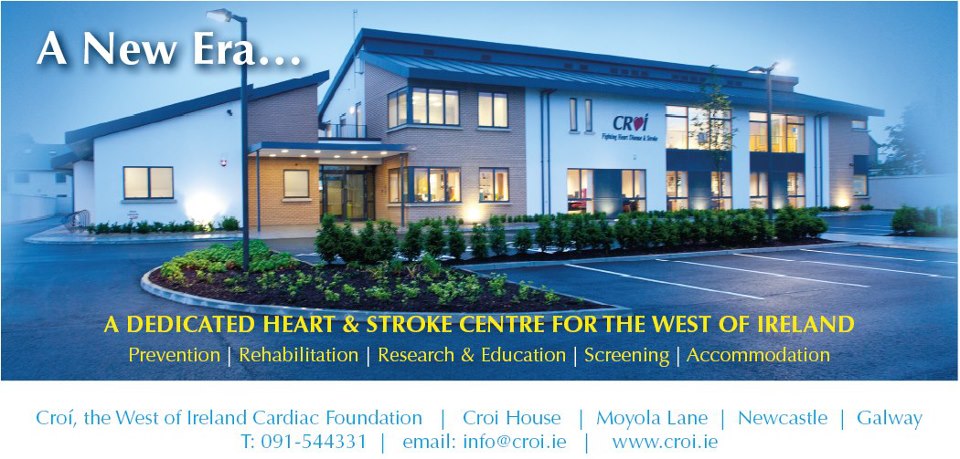 Donate your leftover travel money to Croí Heart & Stroke Charity
Do you have a drawer or jam jar, filled with foreign coins, left over travel money from previous holidays? Would you consider donating that forgotten currency to help fund a good cause?
It's easy to donate your leftover holiday cash; Simply fill out our charity exchange form and send it along with your currency to our Datchet office. We will exchange all currency, coins and notes, foreign and domestic, and donate the exchange value plus 5% extra to Croí Heart & Stroke Charity.
How much of my donation goes to Croí Heart & Stroke Charity?
We donate the complete exchange value plus 5% extra to Croí Heart & Stroke Charity. There are no fees, neither do we subtract any commission. You will receive a confirmation email, containing the amount donate. We will share this information with Croí Heart & Stroke Charity.
Which banknotes and coins can I donate?
You can donate any coins or notes, foreign or domestic. We will exchange whatever currency you send us and will donate the combined exchange value plus five percent extra to Croí Heart & Stroke Charity.
We will exchange currencies listed on our exchangeable currencies page against the exchange rates shows.
All other banknotes and coins will be exchanged against their numismatic value, bullion value or scrap metal value, whichever is higher. It helps if you sort the currency before you send it. But if you are unable to sort your currency, don't worry. We will take care of the sorting and counting free of charge.