Donate your leftover currency to Narconon UK
At Narconon, we are dedicated to one thing: helping drug addicts to overcome addiction for good. Part of what makes this possible is the Narconon environment. Every detail has been considered to give them the stability and comfort to free themselves from addiction and rebuild their life without drugs.
There is no mistaking it—drug abuse is a planetwide epidemic. If you or someone you know is caught in the grip of addiction, you are no doubt living in your own personal nightmare.
At Narconon, we do not believe an addict is an addict for life. We do not believe addiction is an incurable disease. We believe in getting better.
We believe a person trapped in the dwindling spiral of substance abuse can take their life back and live drug-free. How do we do it? That's the Narconon difference.
Drug-free Withdrawal
The programme begins with a drug-free, nonmedical withdrawal process designed to assist the individual to come off drugs as rapidly and comfortably as possible.
New Life Detoxification
Our regimen of nutrition, exercise, and sauna—designed specifically to help drug users feel free of the effects of past drug use.
Life Skills
The final component of the programme consists of a series of Life Skills Courses. These courses seek to give the individual tools to help him remain drug-free.
It's easy to donate your leftover currency to Narconon UK. To get started, download and fill out the Narconon UK Currency Donation form.
Website: https://www.narcononuk.org.uk/
Narconon United Kingdom is a Charitable Incorporated Organisation registered in England and Wales (Registered number 1159334) and registered with the Care Quality Commission.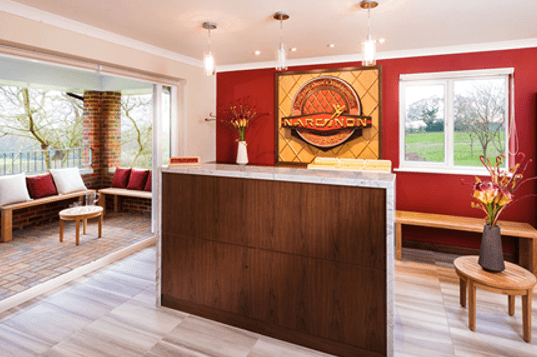 Donate your leftover travel money to Narconon UK
Do you have a drawer or jam jar, filled with foreign coins, left over travel money from previous holidays? Would you consider donating that forgotten currency to help fund a good cause?
It's easy to donate your leftover holiday cash; Simply fill out our charity exchange form and send it along with your currency to our Datchet office. We will exchange all currency, coins and notes, foreign and domestic, and donate the exchange value plus 5% extra to Narconon UK.
How much of my donation goes to Narconon UK?
We donate the complete exchange value plus 5% extra to Narconon UK. There are no fees, neither do we subtract any commission. You will receive a confirmation email, containing the amount donate. We will share this information with Narconon UK.
Which banknotes and coins can I donate?
You can donate any coins or notes, foreign or domestic. We will exchange whatever currency you send us and will donate the combined exchange value plus five percent extra to Narconon UK.
We will exchange currencies listed on our exchangeable currencies page against the exchange rates shows.
All other banknotes and coins will be exchanged against their numismatic value, bullion value or scrap metal value, whichever is higher. It helps if you sort the currency before you send it. But if you are unable to sort your currency, don't worry. We will take care of the sorting and counting free of charge.