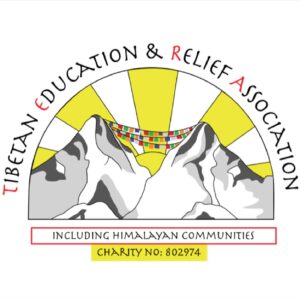 Donate your leftover currency to the Tibetan Education and Relief Association
T.E.R.A. – the Tibetan Education & Relief Association including Himalayan Communities, Registered Charity no. 802974, has been making a difference to the lives of people in Tibet, India and Nepal since 1986. T.E.R.A. provides pooled sponsorship for the health, welfare and education of people from multi-ethnic backgrounds, living in the most impoverished Himalayan communities.
The T.E.R.A. volunteers meet their own expenses, so 100% of your donation goes directly to the T.E.R.A. projects and benefits those in most need, providing maximum value for your money. T.E.R.A. is registered for Gift Aid, so every £10 you Gift Aid to T.E.R.A. becomes £12.50 for the T.E.R.A. projects. Thank you for supporting T.E.R.A. on Leftover Currency!
In a highly-restricted remote area of Tibet, T.E.R.A. supports a part-time health clinic which it has refurbished to a better level of functionality, by providing funds for instruments, medicines, and a nurse's salary at the clinic. This means that more families can have access to vital healthcare. T.E.R.A. also sponsored the building of a school with local eco-friendly materials, where the children from its sponsored families benefit from schooling up to the age of 13. Your donations help to support over 70 nomadic Tibetan Drokpa families who live in harsh conditions, especially in winter, and who have difficulties in accessing help for their basic needs. 
In Nepal, T.E.R.A. is sponsoring the education, health and welfare of 33 impoverished Nepalese Gurung, Tamang, Magar, Newar, Chhetri, Tamu and Sherpa children. Sponsorship enables the children to have greater employment and further-education opportunities after leaving school. The importance of a well-educated, skilled population is vital to Nepal, and even more so in its recovery after the devastating earthquakes of 2015. A whole month's school fees for one child are £20 (on average) per month, and T.E.R.A.'s aim is to increase sponsorship to 100 children every year.
In an impoverished community in northern India, T.E.R.A. sponsors the health and welfare of 15 Indian families, the T.E.R.A. Representative and assistant, an elderly Tibetan and others when aid is needed. The families include households of single mothers living alone with children. Sometimes up to 5 people live in one room because of abandonment or very little support, due to severe family health issues or bereavement. T.E.R.A. has also helped with the building of separate outside toilets for people in the same community, which enabled them to apply for food coupons in order to feed their families. Every £20 you donate helps to support a family for a whole 12 months, so your donations go a long way! 
PLEASE NOTE: T.E.R.A. is actively seeking funds to support its established and ongoing projects, which are its priorities for the foreseeable future. It is not able to grant funds to other organisations or individuals, so please do not send unsolicited requests for funding. Thank you.
You can keep up to date with T.E.R.A. on Facebook, Twitter and the T.E.R.A. website.
website: tera-charity.ngo
Donate your leftover travel money to Tibetan Education and Relief Association
Do you have a drawer or jam jar, filled with foreign coins, left over travel money from previous holidays? Would you consider donating that forgotten currency to help fund a good cause?
It's easy to donate your leftover holiday cash; Simply fill out our charity exchange form and send it along with your currency to our London office. We will exchange all currency, coins and notes, foreign and domestic, and donate the exchange value plus 5% extra to Tibetan Education and Relief Association.
How much of my donation goes to Tibetan Education and Relief Association?
We donate the complete exchange value plus 5% extra to Tibetan Education and Relief Association. There are no fees, neither do we subtract any commission. You will receive a confirmation email, containing the amount donate. We will share this information with Tibetan Education and Relief Association.
Which banknotes and coins can I donate?
You can donate any coins or notes, foreign or domestic. We will exchange whatever currency you send us and will donate the combined exchange value plus five percent extra to Tibetan Education and Relief Association.
We will exchange currencies listed on our exchangeable currencies page against the exchange rates shows.
All other banknotes and coins will be exchanged against their numismatic value, bullion value or scrap metal value, whichever is higher. It helps if you sort the currency before you send it. But if you are unable to sort your currency, don't worry. We will take care of the sorting and counting free of charge.