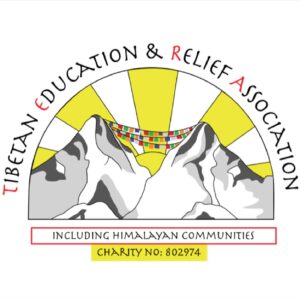 Donate your leftover currency to the Tibetan Education and Relief Association
The Tibetan Education & Relief Association including Himalayan Communities – or 'T.E.R.A.' – was founded in 1986, and since then has been creating better lives for the very poorest people of impoverished multi-ethnic communities in India, Nepal & Tibet. Website: www.tera-charity.ngo
Throughout its history, T.E.R.A. has helped to support these people with what the western world would consider as 'basic needs' – education, health and welfare. We have direct personal connections with our representatives on the ground in Nepal and India, who we trust as they have integrity in finding those in genuine need. The dedication and commitment of our small international team means that our help has reached 1000s of people by transforming your donations into vital aid. Emergency food parcels for Covid-19 relief in Nepal and India; education sponsorship for children in Nepal, Tibet and India; outside toilets for a rural community in India; winter uniforms for Nepalese schoolchildren; food relief in Nepal for families struggling with the cost-of-living crisis – these, and many more essentials that they would otherwise struggle to find, or simply not have at all.
The pictures below are images from recent sponsorship: cost of living crisis food relief for 50 families in Kathmandu, and medical equipment donated to the Khokana Leprosy Centre (also in Nepal).
Donate your leftover travel money to Tibetan Education and Relief Association
Do you have a drawer or jam jar, filled with foreign coins, left over travel money from previous holidays? Would you consider donating that forgotten currency to help fund a good cause?
It's easy to donate your leftover holiday cash; Simply fill out our charity exchange form and send it along with your currency to our Datchet office. We will exchange all currency, coins and notes, foreign and domestic, and donate the exchange value plus 5% extra to Tibetan Education and Relief Association.
How much of my donation goes to Tibetan Education and Relief Association?
We donate the complete exchange value plus 5% extra to Tibetan Education and Relief Association. There are no fees, neither do we subtract any commission. You will receive a confirmation email, containing the amount donate. We will share this information with Tibetan Education and Relief Association.
Which banknotes and coins can I donate?
You can donate any coins or notes, foreign or domestic. We will exchange whatever currency you send us and will donate the combined exchange value plus five percent extra to Tibetan Education and Relief Association.
We will exchange currencies listed on our exchangeable currencies page against the exchange rates shows.
All other banknotes and coins will be exchanged against their numismatic value, bullion value or scrap metal value, whichever is higher. It helps if you sort the currency before you send it. But if you are unable to sort your currency, don't worry. We will take care of the sorting and counting free of charge.